PE
Our aims are to provide the highest quality physical education for children and to give them the skills and knowledge required to live a healthy, active lifestyle. We have a specialist PE teacher, wide ranging specialist sporting equipment and facilities enabling maximum engagement in the PE curriculum, which provides new, exciting and innovative opportunities.
In addition to PE lessons, there are numerous enrichment opportunities, awards schemes as well as signposting to further sporting opportunities beyond our school environment. Sandbrook has exciting links and opportunities with professional sporting clubs such as the Rochdale Hornets and Rochdale AFC, to give children an inside view and opportunity within professional sport.
Competing takes place regularly, in a whole variety of competitions, both within school and against others. Using our school hall, vast playing fields and plentiful resources, children are able to experience all of the mainstream sports and many up and coming ones too! All of our sporting excellence is underpinned with promoting fair play and respect.
Our aims are to ensure that all pupils:
Develop competence to excel in a broad range of physical activities
Are physically active for sustained periods of time
Engage in competitive sports and activities
Lead healthy, active lives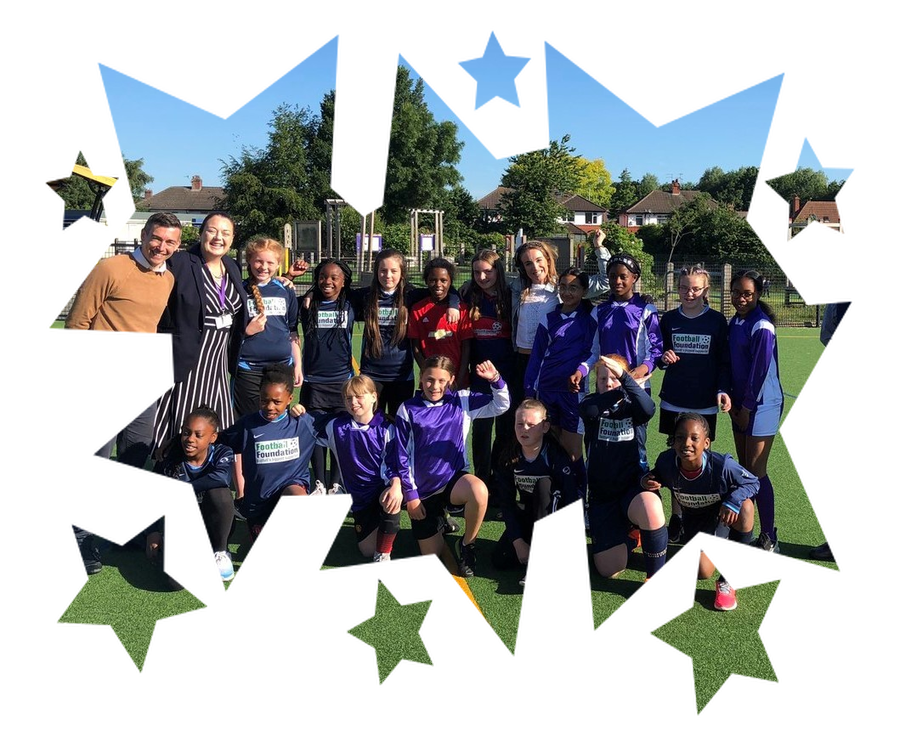 Swimming and water safety
All schools must provide swimming instruction either in key stage 1 or key stage 2. At Sandbrook we provide swimming to all children in Y4.
In particular, pupils should be taught to:
swim competently, confidently and proficiently over a distance of at least 25 metres
use a range of strokes effectively , for example, front crawl, backstroke and breaststroke.
perform safe self-rescue in different water-based situations.
If you have any questions about swimming at Sandbrook please speak to Mr Shanks (PE Teacher) or Mrs Mason (Assistant Headteacher & Y4 Teacher)
Latest News
PE
GB Wheelchair Rugby Paralympian, Ayaz Bhuta, visited Sandbrook to deliver sponsored fitness circuits.

Designing, making and evaluating Olympic Torches.

At Sandbrook we have designed and built a Sensory Circuits room. Participation in a short sensory motor circuit is a great way both to energise and settle children into the school day.

Well done to Alinane in class 4C won a tennis tournament at the weekend!

A mindful and creative day today with yoga, music and dance.

As Summer term 2 gets back under way, our children had a great time today learning some new skills and recapping older ones. It was also great to see @WeAreCoachCore apprentice Eliot back at work after injury!

Congratulations to our Y5/6 tri-golf team for their 3rd place finish in the final @RBSGP

In September we visited Old Trafford for the Manchester United V Rochdale game.

In June, Sandbrook received a visit from Radio Manchester. The radio crew joined the girls to find out more about our Girls Football Team.
Further Articles »