My day in French!
My day in French!
17 May 2023 (by Gareth Taylor (GTaylor))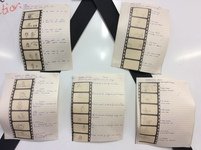 Bonjour! Year 4 children have been learning how to write and talk about their day in French this week. They have been writing about what time they get up, the time they have breakfast and the time that they go to school.
It has also helped to further develop the children's knowledge of 'Time', as Year 4 have been studying this in Maths lessons.