At Sandbrook we teach history to help pupils gain a coherent knowledge and understanding of Britain's past and that of the wider world. We want the curriculum to inspire pupils' curiosity in order to know more about the past. We believe that effective teaching should equip pupils to ask perceptive questions, think critically, weigh evidence, sift arguments, and develop perspective and judgement. History helps pupils to understand the complexity of people's lives, the process of change, the diversity of societies and relationships between different groups, as well as their own identity and the challenges of their time.
We use the national curriculum to ensure that our history curriculum is based on key constructs: knowledge, skills, progression and experience. Knowledge, together with skills and opportunities to apply learning, leads to strong progress. Lessons are planned so that there is a carefully sequenced journey through the knowledge and concepts being taught. As a result, our curriculum delivers consistent learning for all children. The objective for each lesson and its link with prior learning is shared with children at the beginning of lessons to reinforce previous learning and show how it will be built upon in future lessons. Knowledge content is repeated and revisited to ensure pupils know more and remember more.
In Key Stage 1, pupils discover how the past was different to their own time and gather information about the changes considering why they have happened.
In Key Stage 2, pupils follow topics in chronological order so that they can develop a sense of time and of how civilizations are inter-connected. The curriculum builds pupils' understanding of time, chronology, and how the way people live has changed. Historical skills and knowledge build progressively across the key stage.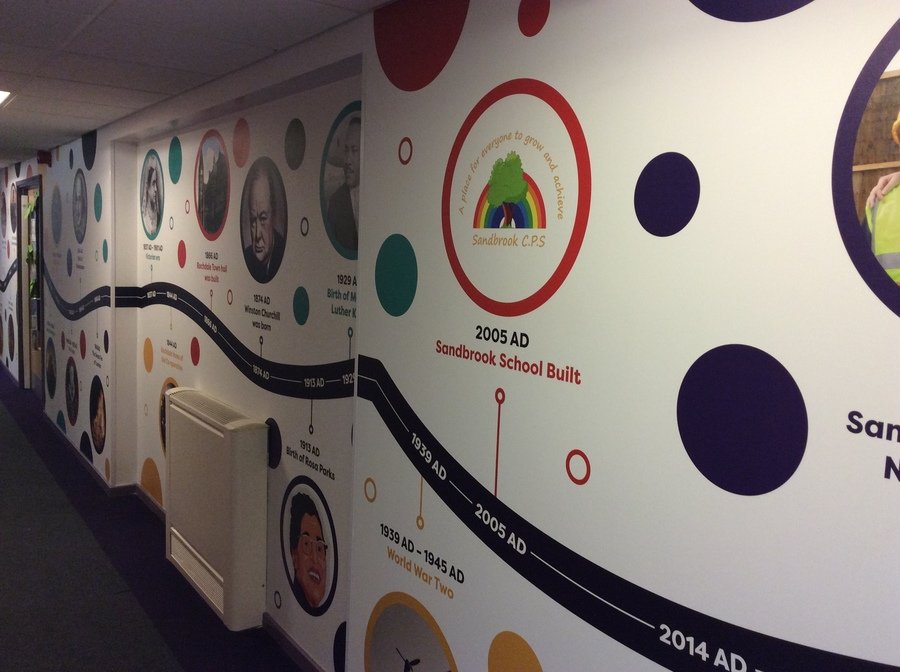 Latest News
History
Ayesha has created a superb model at home.

Our new bespoke History timeline has been installed!

Rochdale in the Past. The first Co-operative store in Rochdale on Toad Lane in 1844.

Rochdale in the Past.

Year 2 have been learning about police officers in the past and comparing them to police officers from the present.

Year 2 have been learning about the history of Rochdale and the Rochdale Pioneers through a loan box from Touchstones Museum.

Year 2 have created their own poppy fields for Remembrance Day.

Click on the video to see all the wonderful entries!
Further Articles »