Why are we teaching Art ?
Art and Design is all around us. From the wallpaper on our walls, the furniture we sit on, to the films we watch. At Sandbrook , not only are we teaching the potential artists of the future, but we are helping all of our children to develop an appreciation of the visual world around them, through a balance of skills based teaching, creative encouragement and experimentation.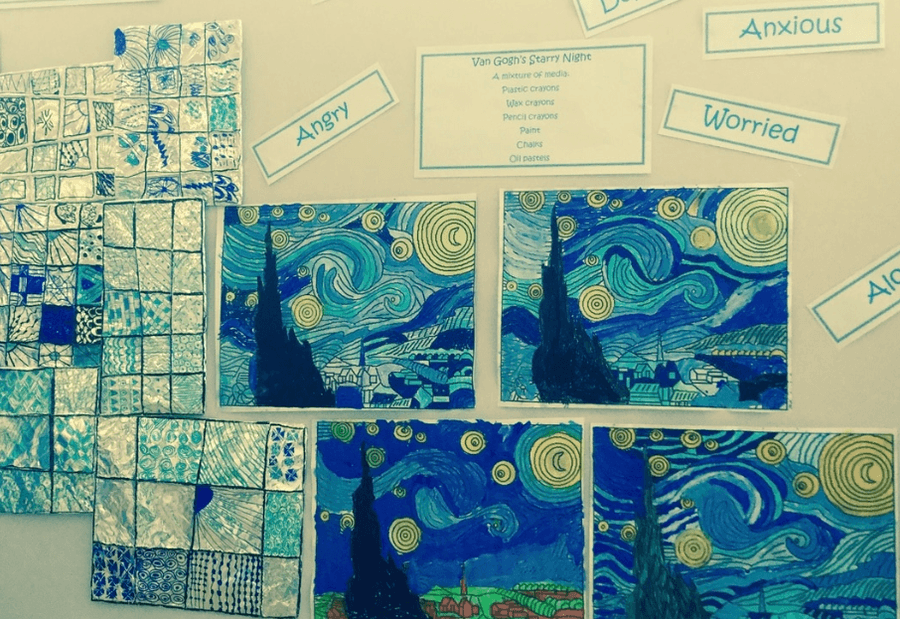 As artists at Sandbrook, we would like our children to be able ;
To

produce creative work, exploring their ideas and recording their experiences

To become proficient in drawing, painting, sculpture and other art, craft and design techniques

To evaluate and analyse creative works using the language of art, craft and design

To know about great artists, craft makers and designers, and understand the historical and cultural development of their art forms
During their time at Sandbrook , children are given the opportunity to develop their skills in using a variety of 2D and 3D materials: papier mâché to clay; oil pastels to acrylic paints and printing to photography. Modern artists are appreciated alongside the more traditional who still influence our lives today. We teach our children to value art and be creative !
Latest News
Art
See the winners chosen by our governors below!

Click on the video to see all the wonderful entries!

David has been very busy at home!

Saleha, Sabiha and Subhan have produced lots of work at home

Chloe and Charlie have been extremely busy at home during lockdown

Creative Art boxes for some of our families during lockdown

Have you tried our whole school curriculum projects page for work?

Year 5 and 6 children performed at Rochdale's Festival of Performing Arts.

In Year 5, we have been looking at art by Christopher Ofili. We used water colours to create our pictures.

Year 3 have been learning about the life and work of L S Lowry.

Turtles have been learning all about Chinese New Year!
Further Articles »