Geography
Why teach geography?
Geography is a subject packed with excitement and dynamism that synthesises aspects of the world and helps us to better understand its people, places and environments, and the interactions between them. Geography also helps us understand how and why places are changing, and to better imagine, predict and work towards, likely and preferred futures. Underpinning all of this is a strong spatial component that deepens our understanding of what places are like, why and how they are connected, and the importance of location.
At Sandbrook we want our children to be excited by Geography and begin to ask, and seek answers to, fundamental questions such as:
Where is this place?
What is it like? (And why?)
How and why is it changing?
How does this place compare with other places?
How and why are places connected?
What can we do to influence change?
What could/should the world be like in the future?
Meet our wonderful Geography Ambassadors;
Sunaiynah 1C Joao 2P
Tayibah 3S Christabelle 3S
Elexis 3P Abdullah 5C
Eden 6S Matthew 6C Lena 6P
Click on the picture to see how our children's behaviour for learning supports their understanding of geography in school.
A wide range of resources in classrooms also support the teaching of geographical skills and knowledge.Click to see how we use the resources
Curriculum Enhancement Folders
The school has been awarded: Silver

Geography: notable aspects and strengths
Teaching is underpinned by good subject knowledge. The teaching of core geographical knowledge underpins children's learning about the world
Pupils have good knowledge, appropriate for their age, of where places are and what they are like. E.g. places and contrasting localities at relevant scales of enquiry, UK - global.
Teachers apply their skills through effective pedagogy and 'curriculum - making' to provide relevant and effective content.
Pupils' positive attitudes towards geography support progress within and between stages of learning. E.g. to the next year group, key stage,
school.
Geographical skills promote a better understanding of difference and diversity
Pupils develop self esteem through genuine opportunities for participation in applied geography.
Date: Sept 2019
Click on the certificate to read the feedback form relating to Geography at Sandbrook.
Click on the globe to see children developing understanding of locations and places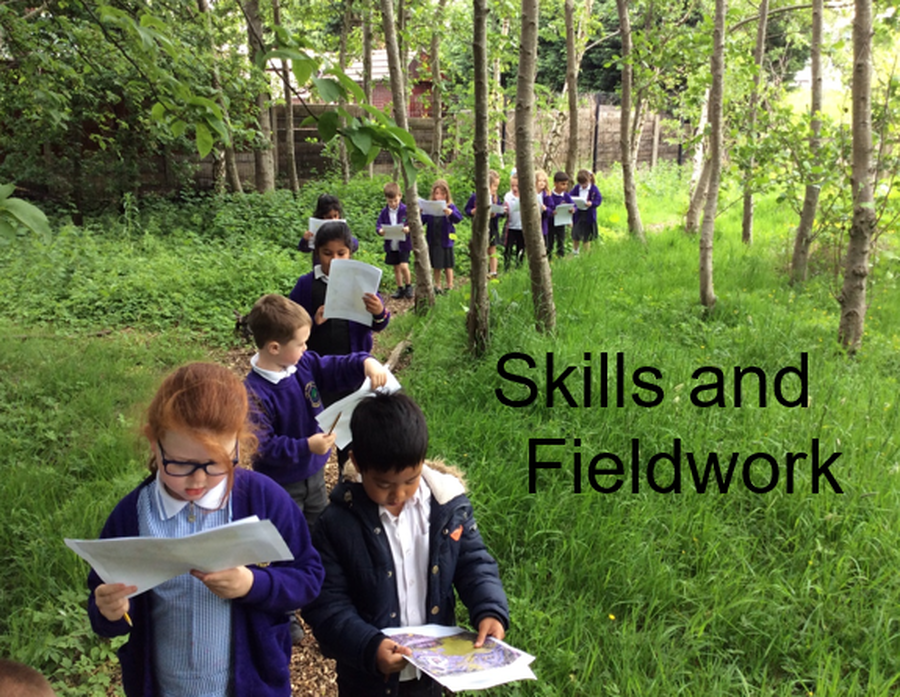 Click on the picture to see children developing their skills and fieldwork.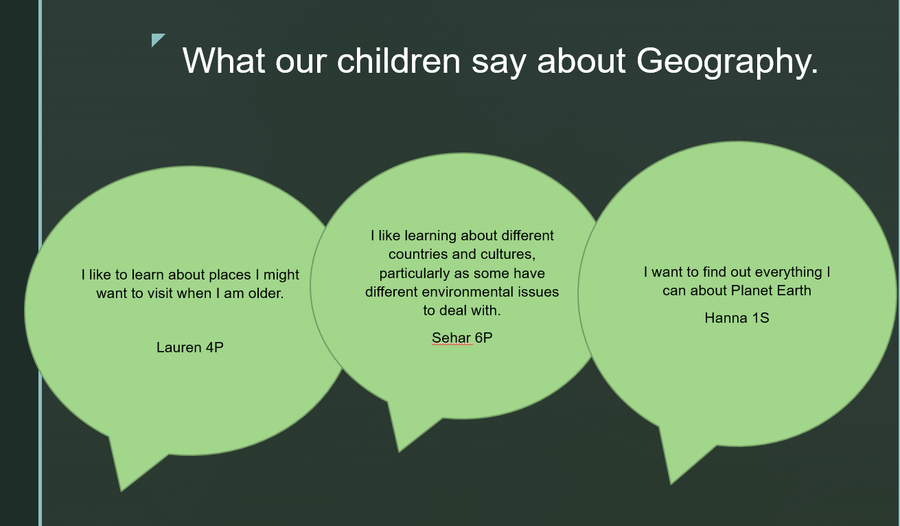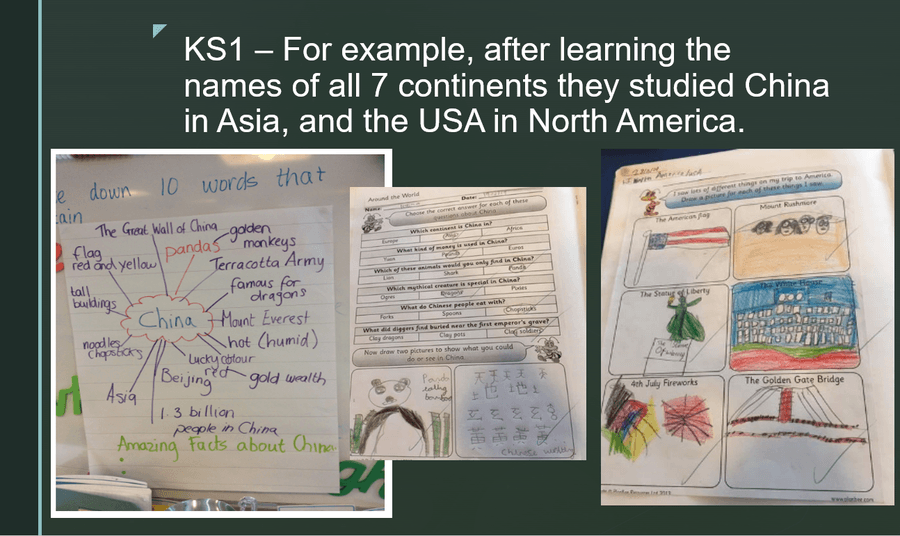 In Year 2 the children studied China, in Asia, whilst learning about the seven continents.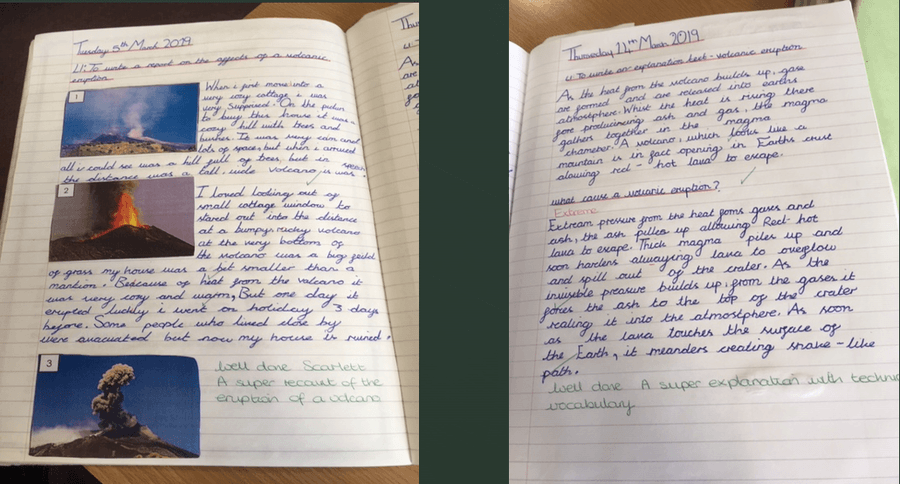 In year 5 the children wrote reports about the effects of a volcanic eruption.
In Year 2 the children looked at ariel maps of their local area.
Latest News
Geography
Have you tried our whole school curriculum projects page for work?

Y5 Geography Earthquakes lesson 1 has been added to the Online Learning page of the school website.

Click on the link (website only) for our latest Geography blog.

In year 2 we have been using Google Maps and Venn diagrams to compare Alice Springs and Rochdale.

The children have been learning about the four layers of the rainforest.

Year 3 are learning all about the rainforest biome as part of their 'Wonderful Earth' topic.

In year 2 we have been learning about the different continents and oceans.

In year 2 we have been investigating our local area. We walked around Kirkholt and then we made a map in the playground. After this we made a map of our local area in our Foundation books.

Year 1 located the parts of the world with extreme temperatures.

Year 6 have planned and created their own Brazilian carnival. This experience has allowed them to prepare masks, headpieces and even costumes. Children also choreographed and practiced a samba dance which was performed to the other classes.

As part of their 'What time is it there?' topic, Year 6 have been comparing the UK with America. Akshay has taken three months to create this superb model of The White House at home!

Year 2 have been learning about Wild Fires for Geography Day.

Year 4 have been learning about tornadoes for Geography Day.

Year 1 went on an adventure !

In Year 6, our topic focuses upon South America and the children have been learning all about The Andes.
Further Articles »
Click on the blog to read about Geography at Sandbrook.