English
What kind of writers would we like to develop: reporters, playwrights, biographers, novelists or poets? The answer: it really doesn't matter, as long as we are successful in awakening the creative, literary talents of all of our children, allowing them to become literate and articulate young people.
We are proud at Sandbrook to have enthusiastic teachers who are dedicated to releasing every child's potential in all aspects of English: reading, writing and speaking and listening. Literacy skills underpin every curriculum area and provide the key to unlock the doors to every subject.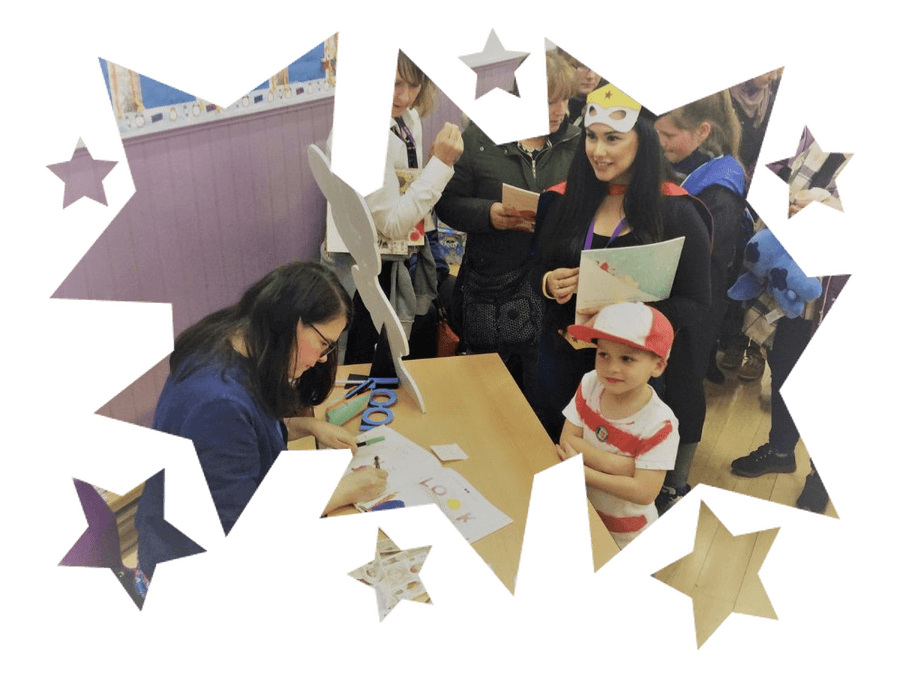 Latest News
English
Reception children invited in their Grandparents!

Tales Toolkit develops many areas of learning, skills and characteristics of effective learning including language, literacy, social skills, creativity, confidence, empathy, boys writing, problem solving, maths and lots more

Sandbrook has always considered the Arts to be an integral part of any child's learning.

Children in KS2 took part in Sandbrook's first Spelling Bee

Fiona Woodcock came to school today. The children had a wonderful day learning about writing and illustrations.

This term 1P have been focusing on the "Lighthouse Keepers Lunch".

Children's Shakespeare Festival. This year our Y4 children performed The Tempest at The Oldham Coliseum

Year 4 have been reading Beowulf . We have built Anglo Saxon villages and written our own legends based on Beowulf.

Class 5P have been learning about the Earth in Space.

Mr Cherryholme introduced Y6 to an amazing new  book.

All about Mayans!
Further Articles »