English
What kind of writers would we like to develop: reporters, playwrights, biographers, novelists or poets? The answer: it really doesn't matter, as long as we are successful in awakening the creative, literary talents of all of our children, allowing them to become literate and articulate young people.
We are proud at Sandbrook to have enthusiastic teachers who are dedicated to releasing every child's potential in all aspects of English: reading, writing and speaking and listening. Literacy skills underpin every curriculum area and provide the key to unlock the doors to every subject.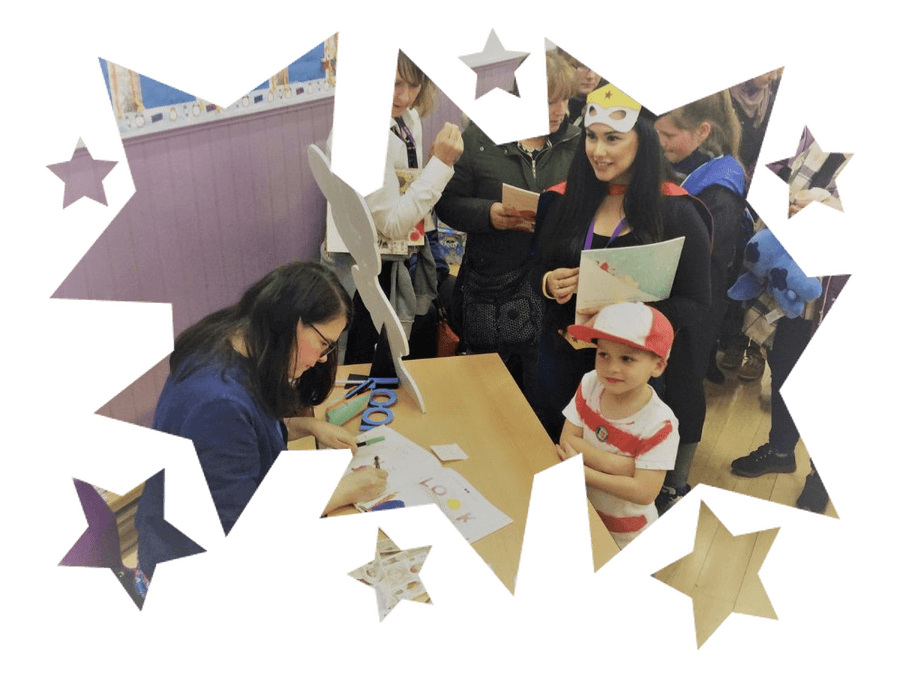 English Ambassadors
Riley - 1C
Mahdia - 1P
Mayara - 2C
Ranu - 2P
Alice - 3C
Angela - 3P
Frankie - 4S
Emily - 4C
Beeyah - 5S
Tanzeel - 5P
Hadi - 6C
Chloe - 6P
Latest News
English
Year 2 went to Balderstone Library.

In year 2 we have been reading stories by Anthony Browne. Today we compared 2 characters using a Venn diagram.

Congratulations to all the children who received awards in today's Progress Assembly.

Children received awards for progress made in Reading, Writing and Maths in the Autumn term.

In year 2 we have started reading Silly Billy by Anthony Browne. In class we made Worry Dolls from the story.

Children received awards for progress made in Reading, Writing and Maths in the Autumn term.

Year 1 are fortunate to visit the library, 1 class every week.

"The Boy in the Striped Pyjamas" is a fictional story that offers a unique perspective on how prejudice, hatred and violence affect innocent people, particularly children, during wartime

This year in Y4 we are learning about Romeo and Juliet by William Shakespeare.

Y1 selected materials, designed and made their Owl babies after reading the book, Owl Babies and meeting some real life Owls !

We have been reading the book 'Owl Babies' and have been learning all about owls. In Art, we have been drawing, painting and creating owls after we met some real live ones !

Year 3 & 4 will be starting a new, magical reading project to share at home. Each Friday, a child will be chosen to have the Bedtime Book Box for the week. Inside are 'Wonderful Thing!'

In RC we had a special book advent calendar.

Following the success of winning the Autumn competition for our Tales Toolkit 'In the Dark' story, we were excited to receive our prizes.
Further Articles »